Psychic Fair Fundraiser 2018
Spellbinding: From tarot cards to aura interpretation, psychic fair had it all
Dean Shalhoup, Senior Staff Writer, The Nashua Telegraph
Photos by Allegra Boverman
Mar 5, 2018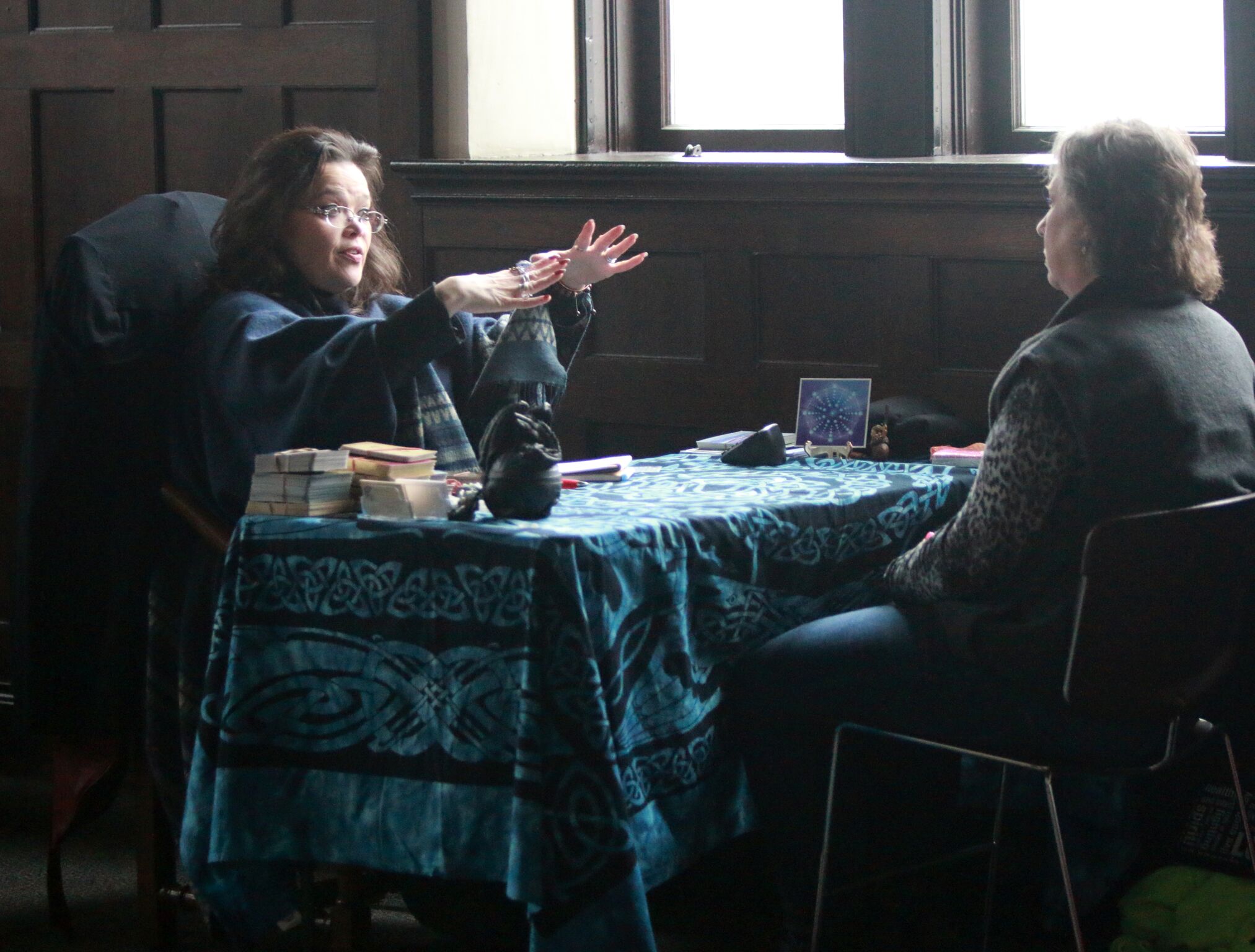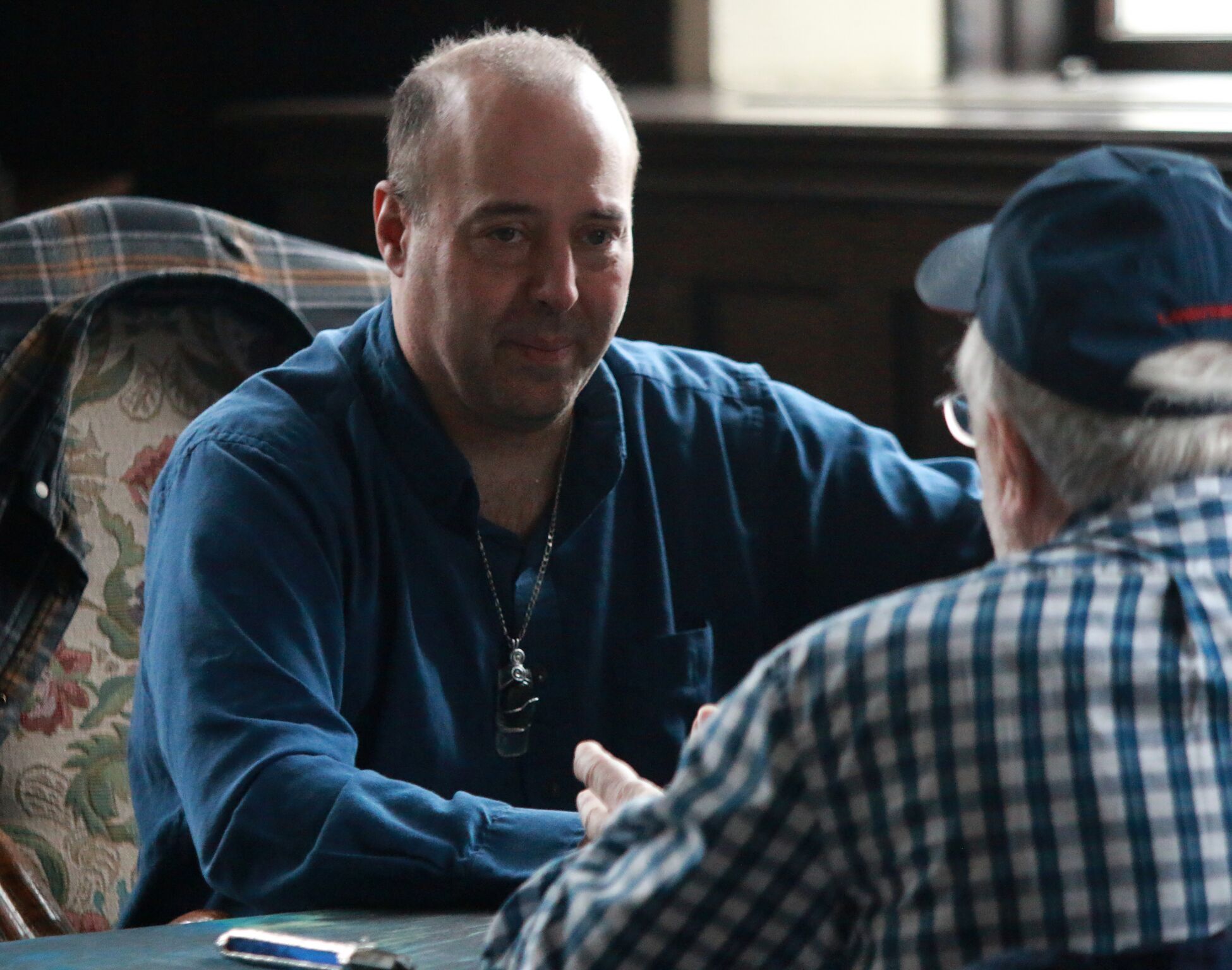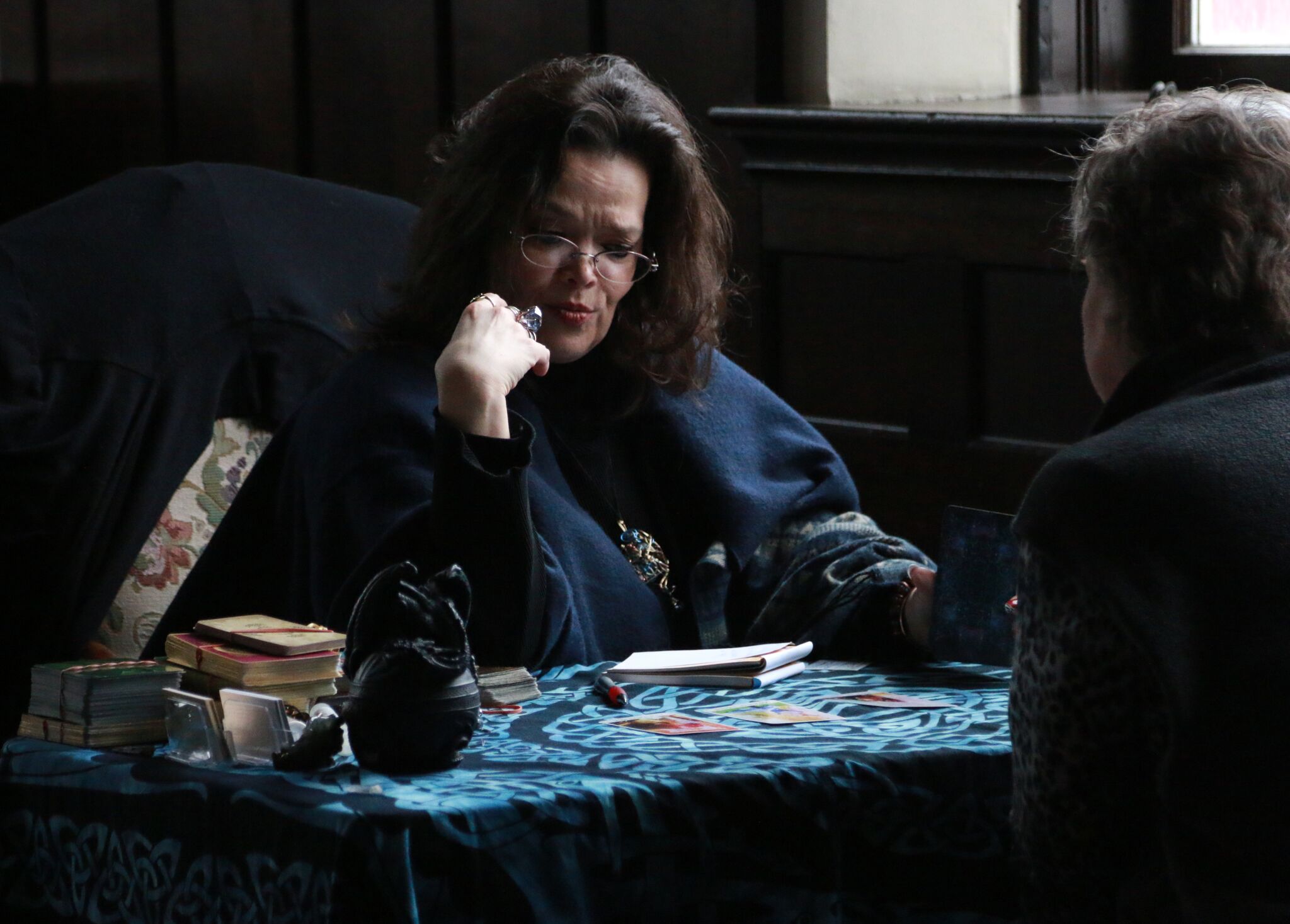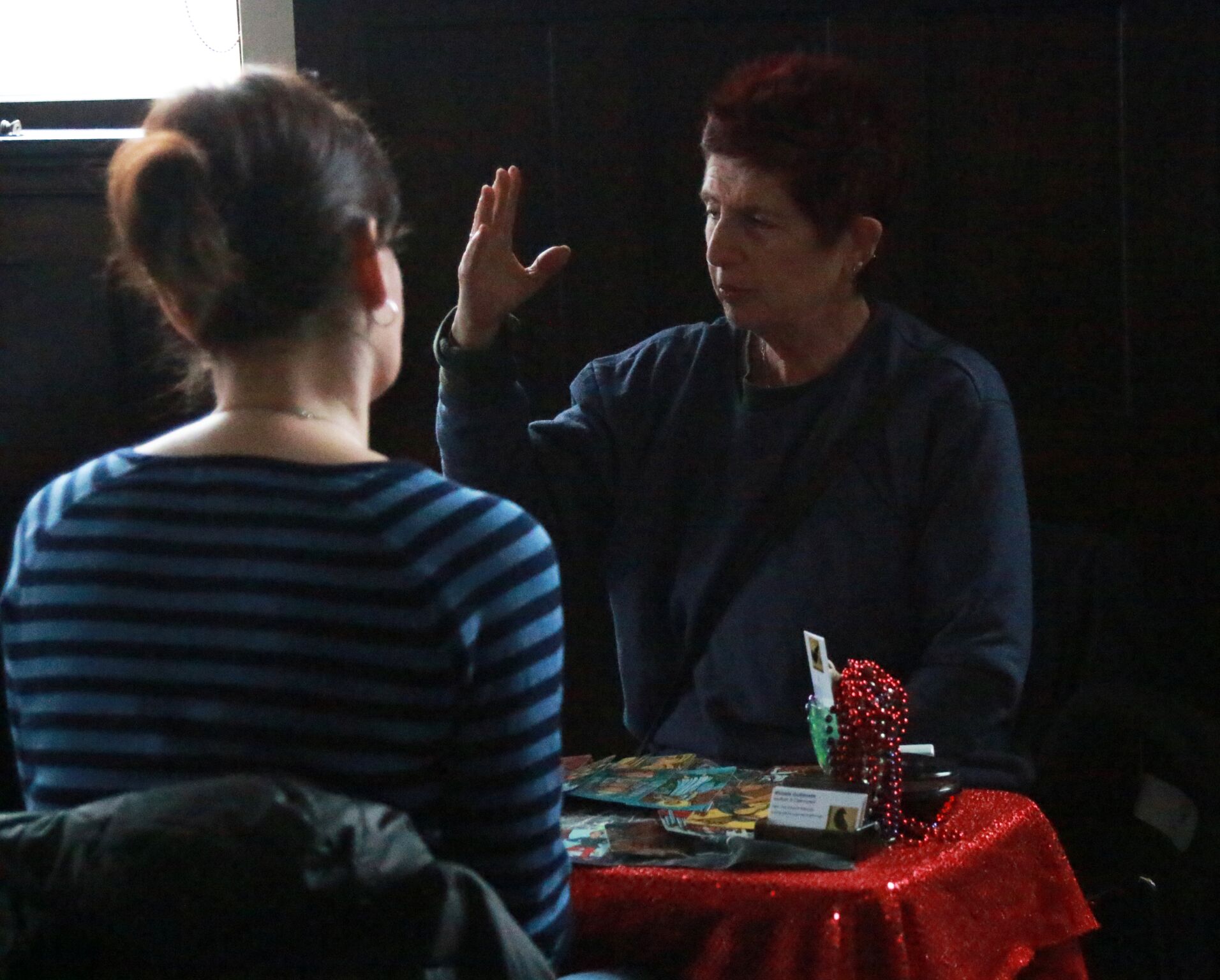 NASHUA – New endeavors and ongoing initiatives of City Arts Nashua got a healthy boost on Sunday, thanks to the scores of Greater Nashua residents who filled the landmark Hunt Memorial Building for its eighth annual Psychic Fair Fundraiser.
The fair's increasing popularity over the years was evident on the sign-up sheets: All 15- and 30-minute blocks of time were filled barely two hours into the 4.5-hour event.
Judith Carlson, the fair's organizer, said the event has, and continues to, provide support for numerous arts projects in Nashua.
"There is no better atmosphere for a reading than the Hunt Memorial Building," Carlson said, noting that the bulk of the readings take place in the Hunt's restored "old reading room."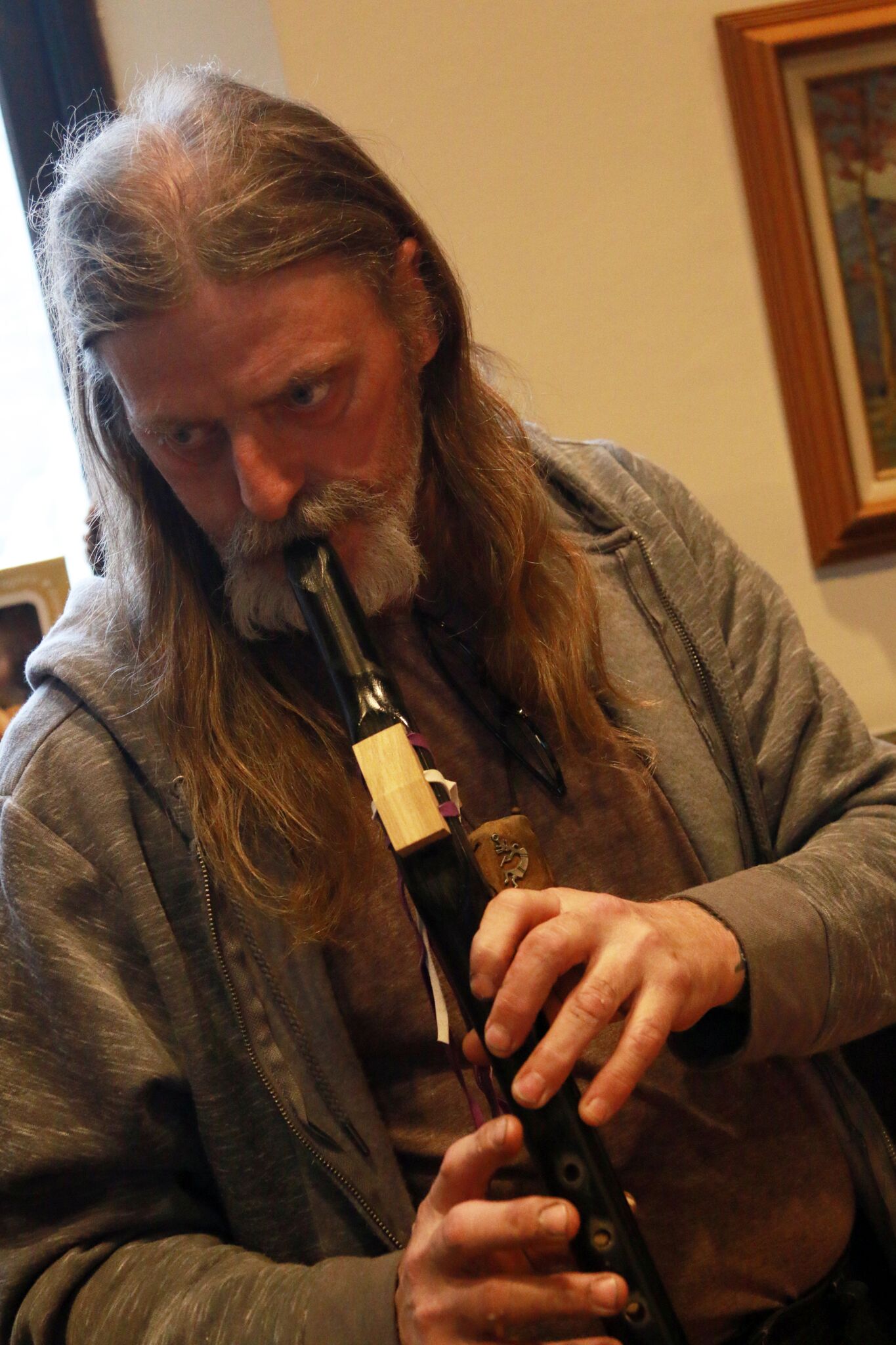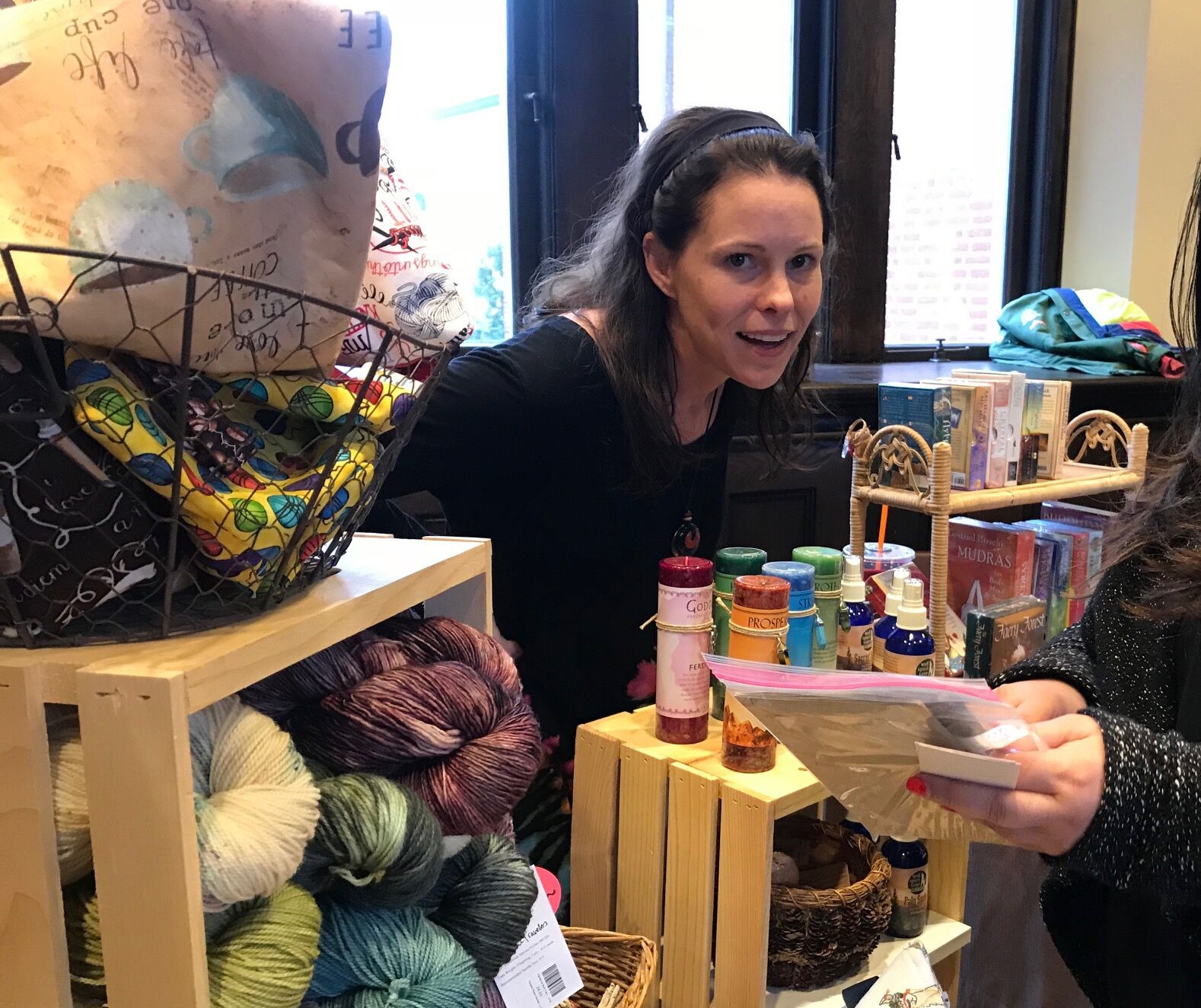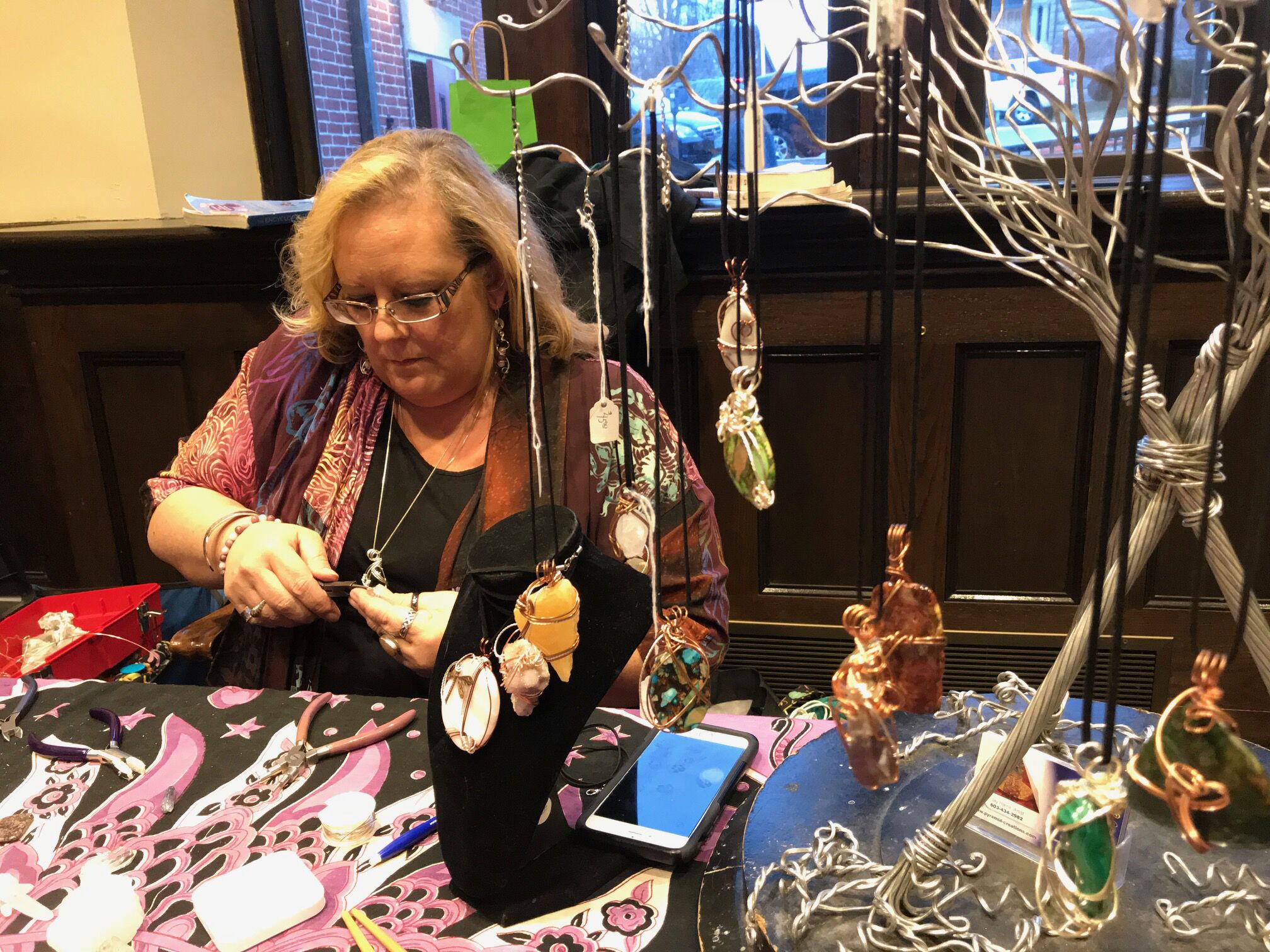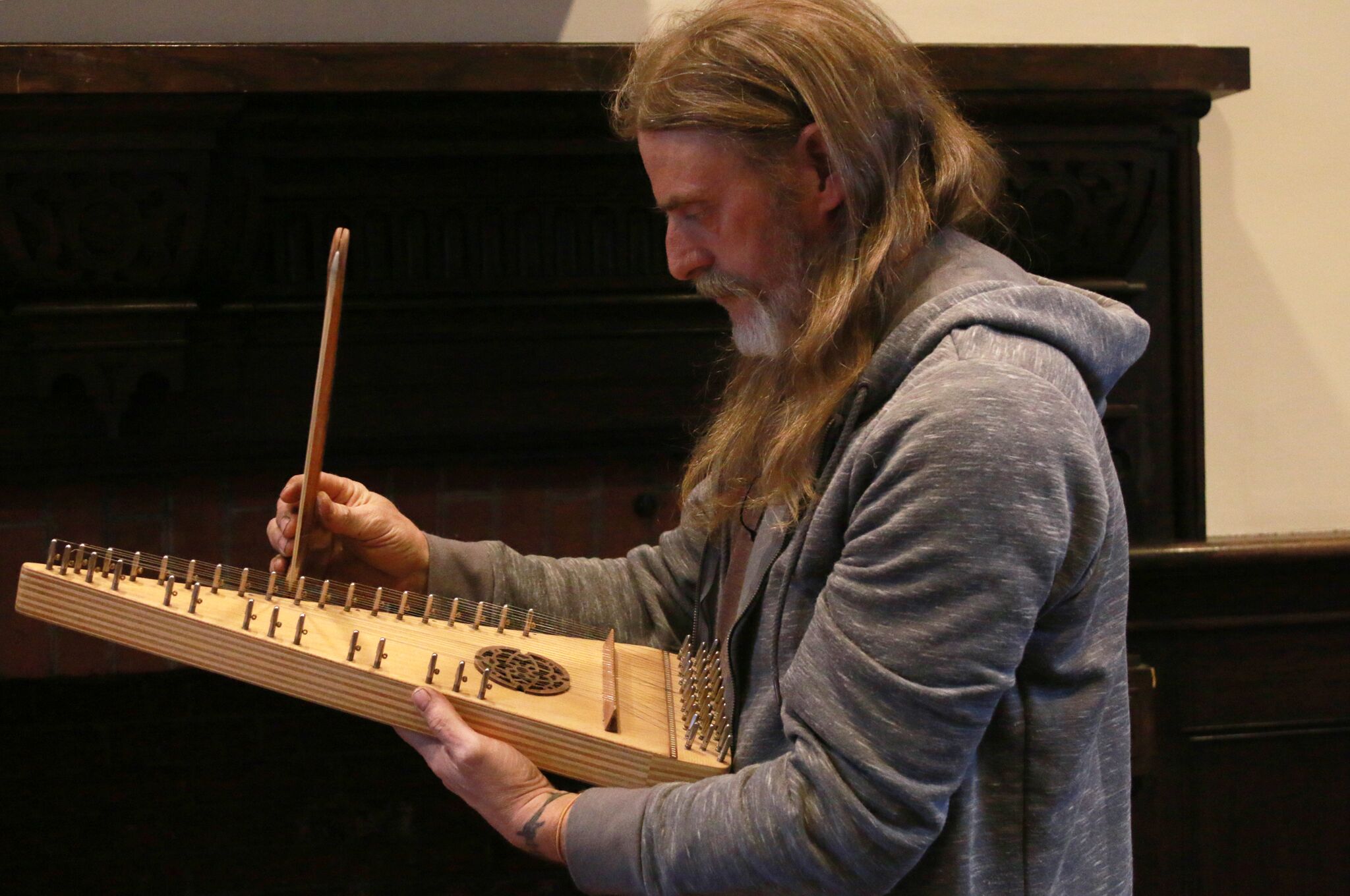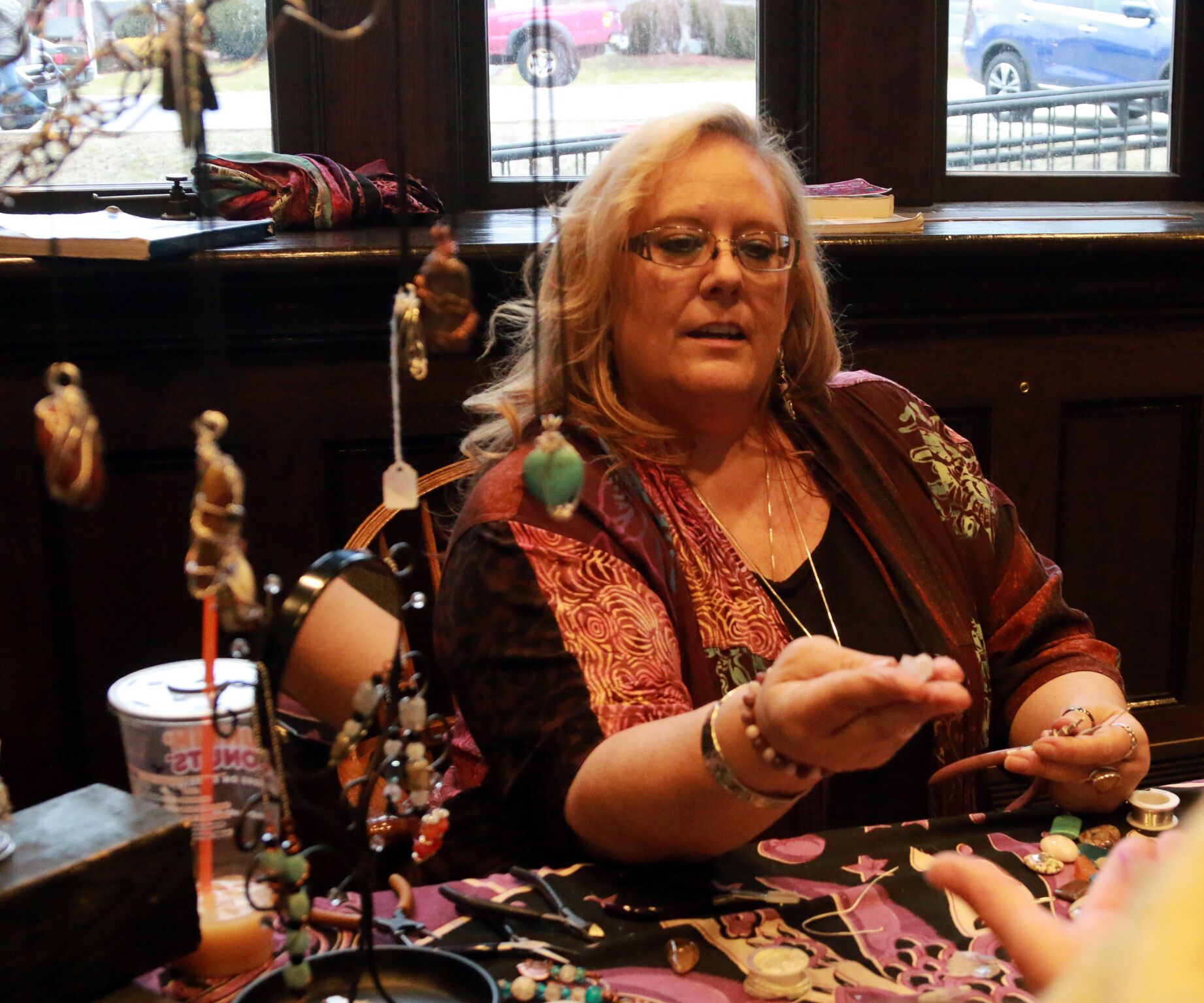 The fair's success over the years can be attributed to the large number of longtime participants who continue to take part.
Among them is Jacki Joy, who on Sunday was back at her favorite loccation in the old reading room.
"I always sit right next to the gorgeous fireplace and soak in the beautiful energy of the building," Joy told an interviewer in advance of the fair.
After a brief two or three minute break between visitors on Sunday, Joy welcomed Nashua resident Judy Airosus to her table, where the two were soon deep in conversation with what appeared to be circular-shaped oracle cards spread out before them.
One of the more eye-catching stations was manned by Robert Menard, a psychic medium, Akashic record reader and a practitioner of quantum healing light who offered aura photo readings on Sunday.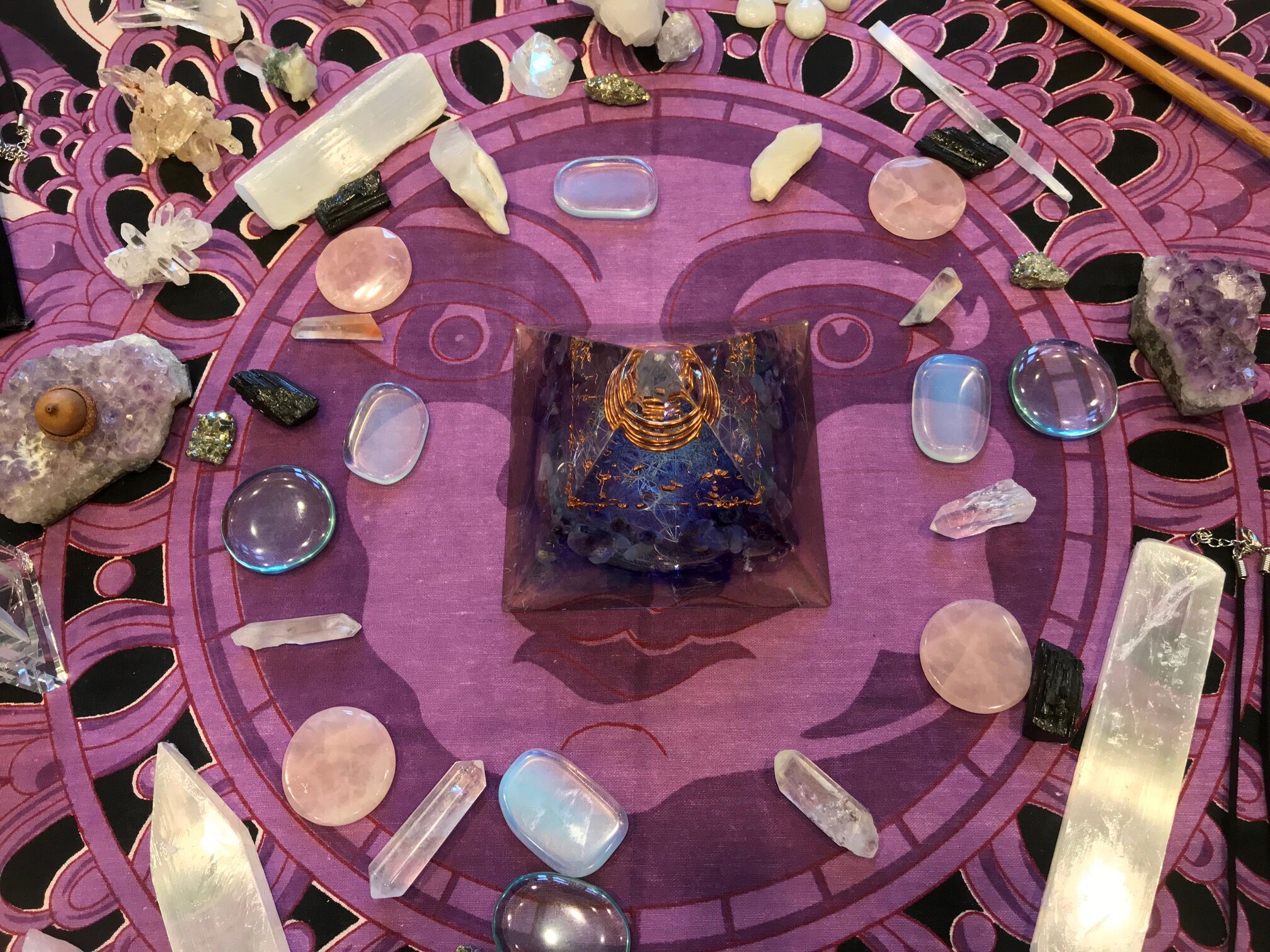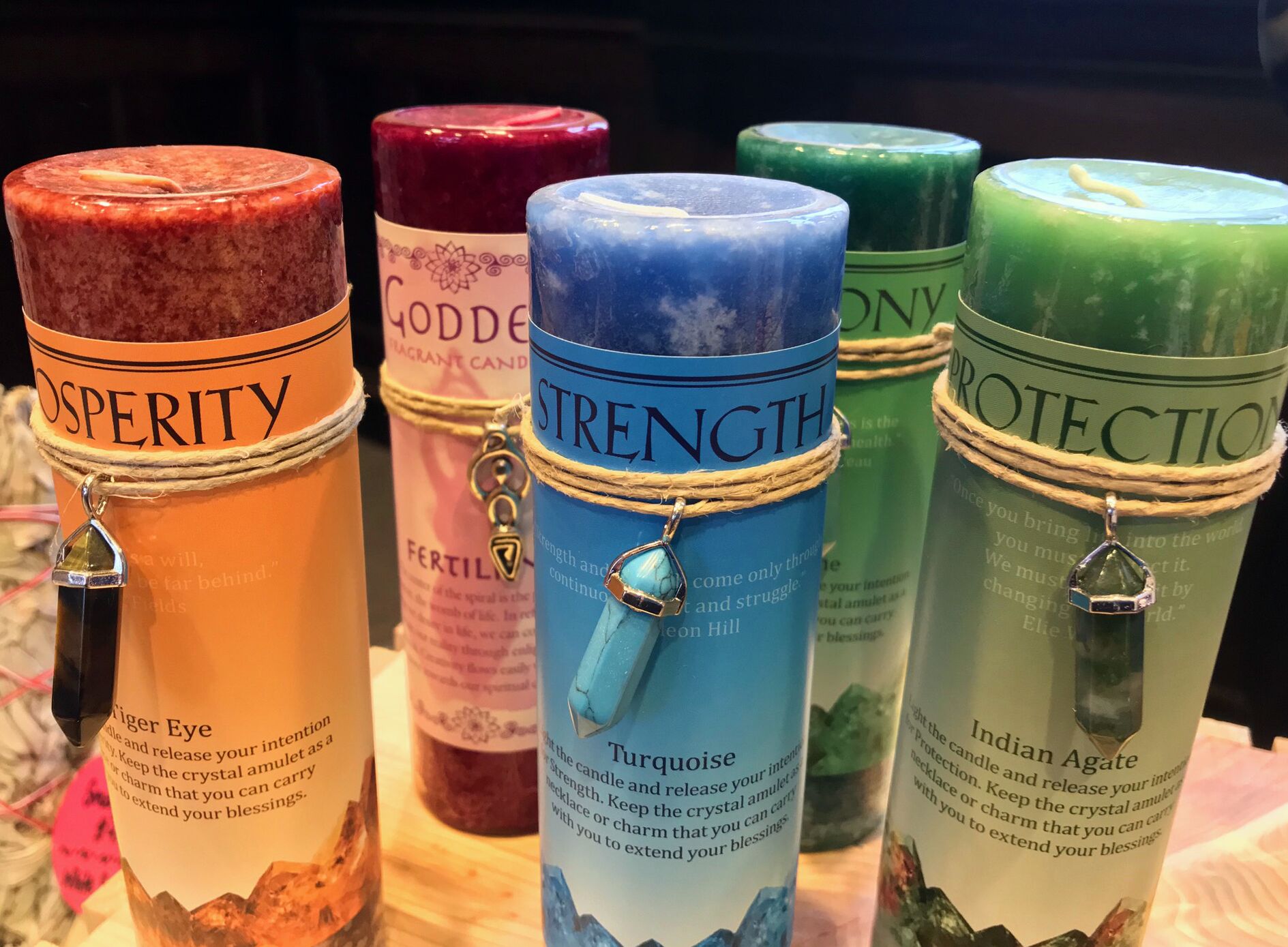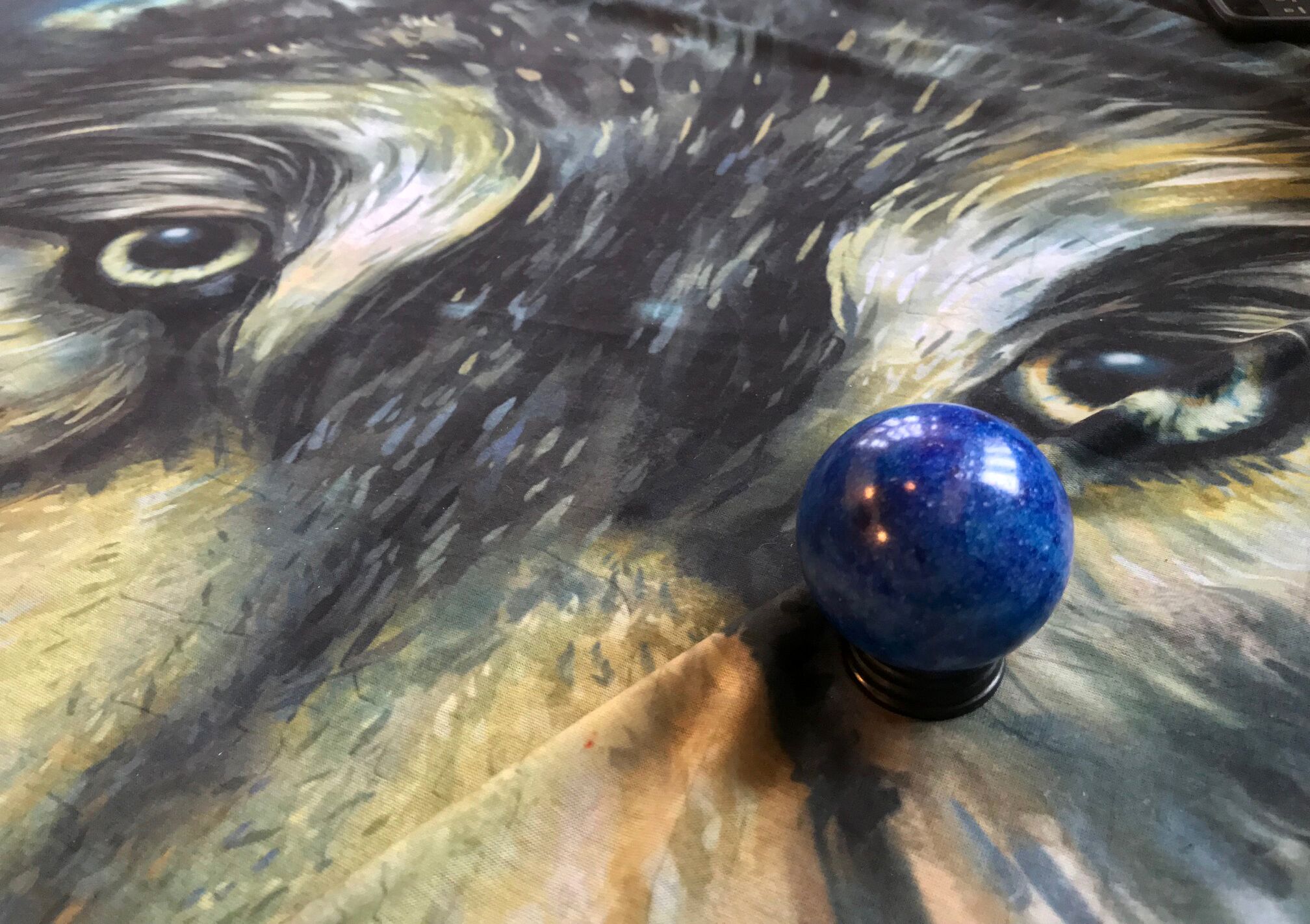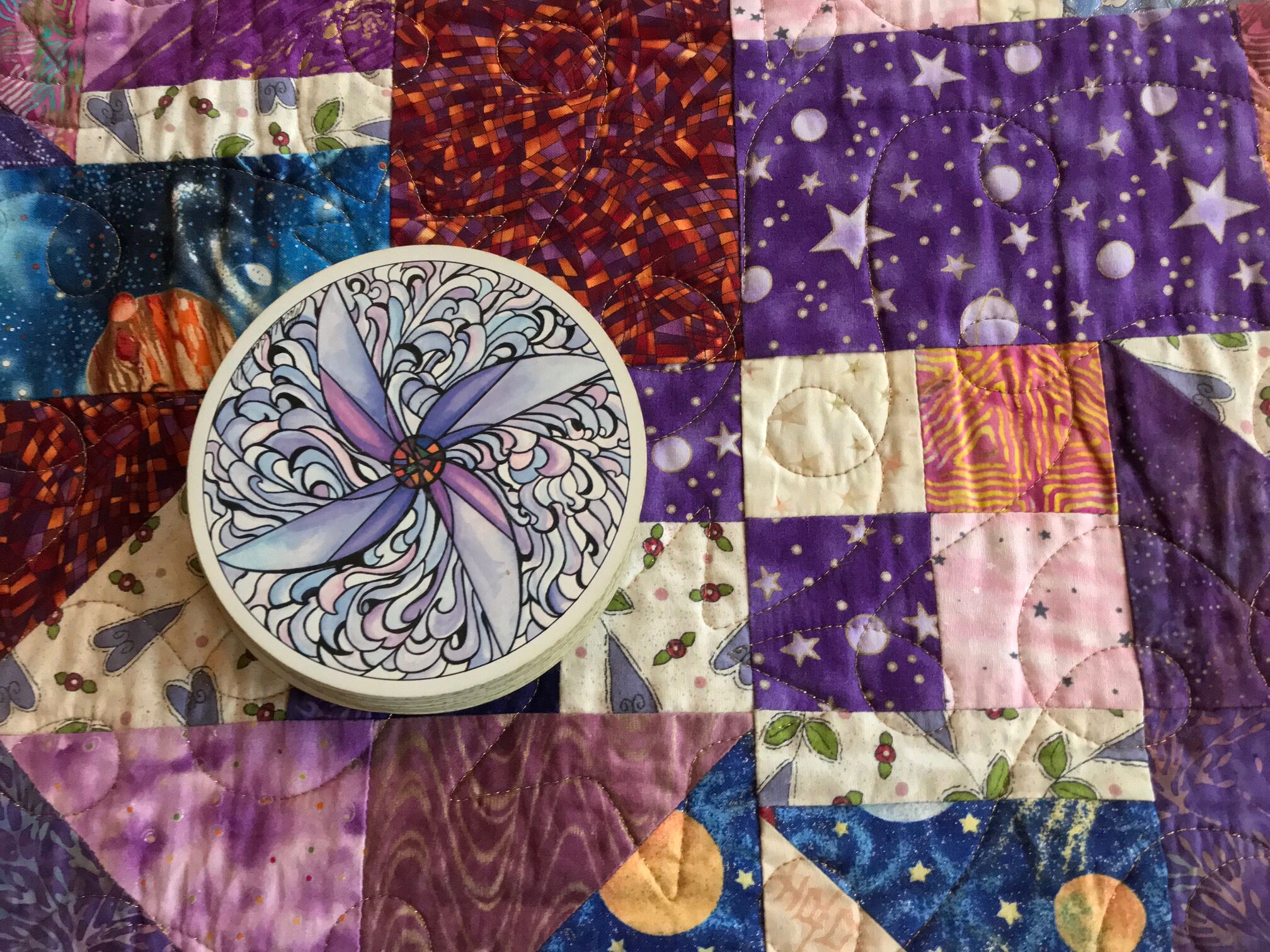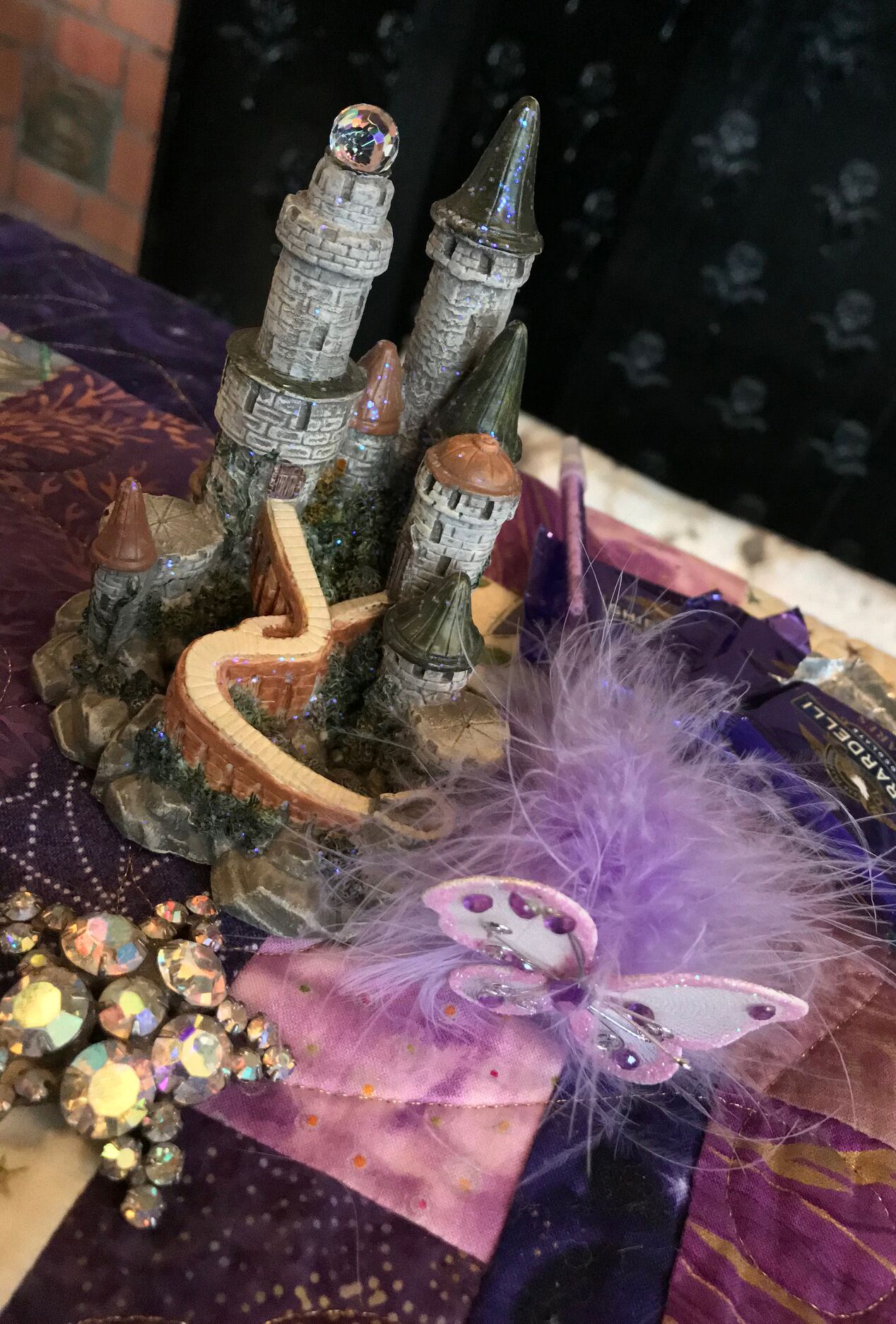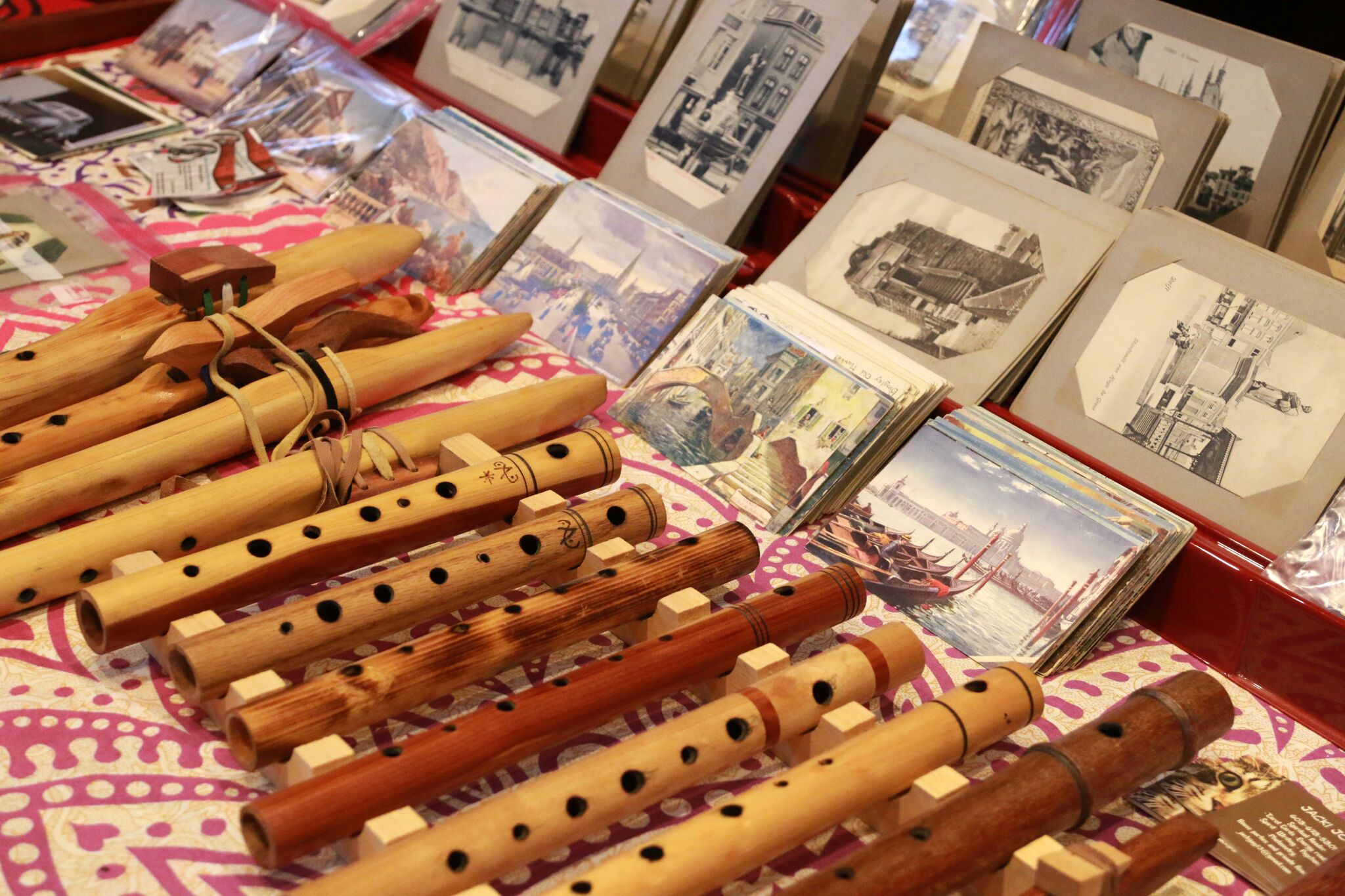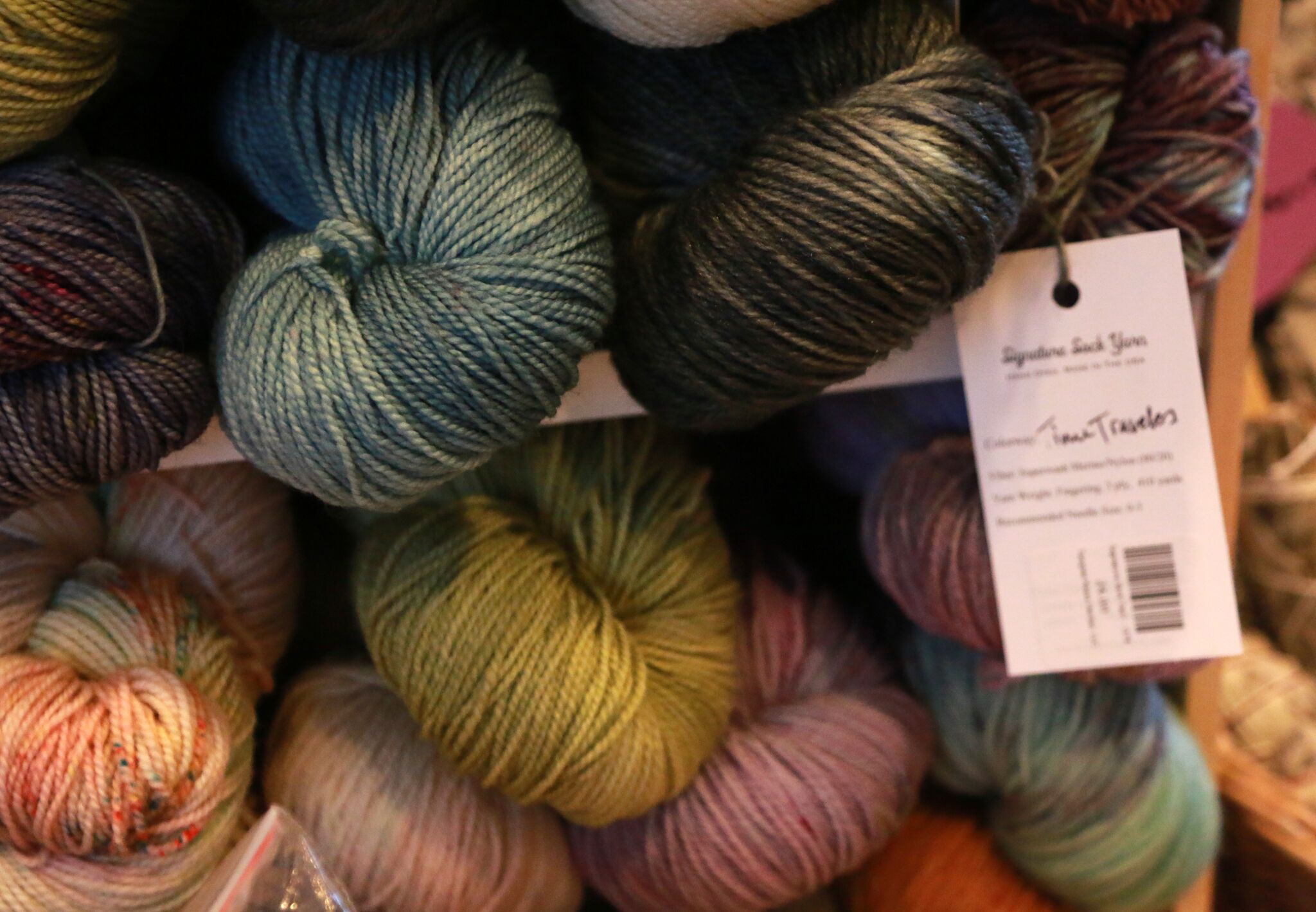 Menard, owner of The Healing Power of Flowers in Salem, is also among the regular participants in Nashua's fair.
Two of the more visible and culturally significant art-related projects the fair has benefitted over the years are the West Pearl Street Mural Project, in 2014, and the restoration of "Margaret's View of Nashua," a fresco mural in the Janice B. Streeter Theater on Court Street, in 2016.
The West Pearl Street project is often called "Vivian's Dream," a tribute to the late Vivian Walker, whose family once owned the West Pearl Street building on which artist Barbara Andrews painted a 40-by-35-foot mural depicting the historic Tremont House, a grand hotel at Main and West Pearl streets torn down in the 1920s.
Meanwhile, the fresco mural in the Streeter Theater was restored thanks in large part to the proceeds of the 2016 psychic fair. Created by the late prolific artist Lucienne Bloch, the project was commissioned by the late Margaret Swart, a founder of the former Nashua Arts and Science Center, and completed in 1992.